Tinubu presides over first FEC meeting 3 months after his inauguration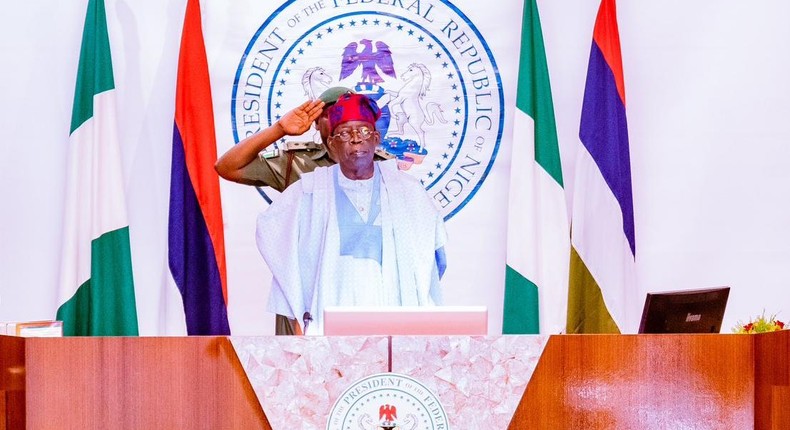 President Bola Tinubu is currently presiding over the first Federal Executive Council (FEC) of his administration, three months after he was sworn-in.
The FEC meeting holds at the State House in Abuja, one week after the President inaugurated 45 ministers who had been screened and confirmed by the Senate.
During the inauguration of the ministers, Tinubu charged them to serve Nigeria with integrity, adding that their assignment began immediately.
"I expect that you will serve with integrity, dignity and deliver. I will hold you to that standard we all promised Nigerians," the President said. The FEC will henceforth take place every Monday of the week.
Recall that during the administration of the immediate past President Muhammadu Buhari, the meeting used to take place on Wednesdays.
The council has a constitutional role in advising the President to determine the direction of government, although the President is the ultimate executive decision-maker. The FEC is the cabinet of the federal government and is part of the executive branch with the role to serve as an advisory body to the president, who serves as its chairman.