Ter Stegen renews with Barça until 2028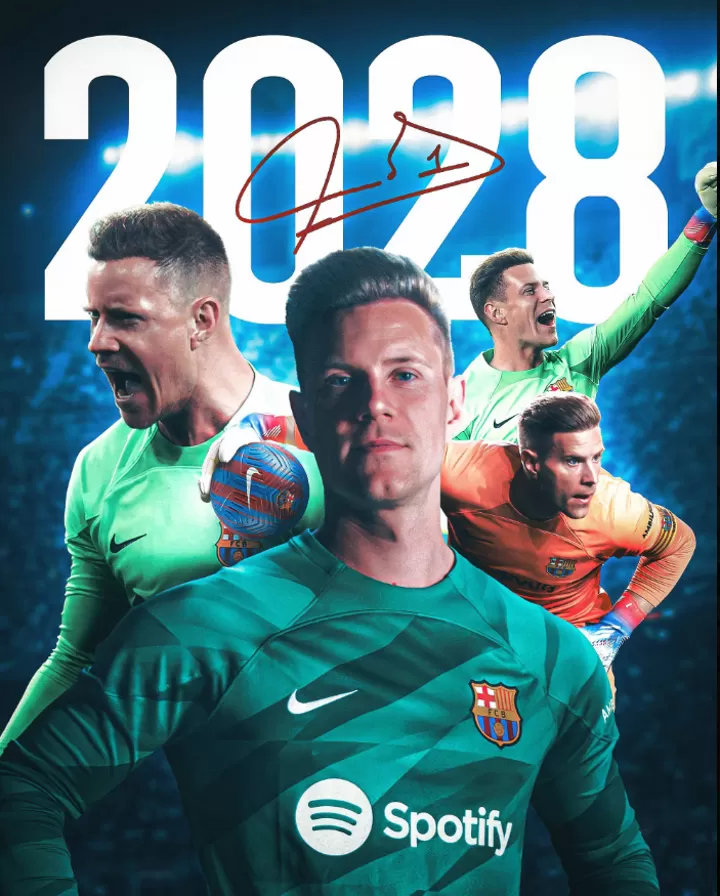 The contract extension of the German goalkeeper is already official. Ter Stegen was committed to FC Barcelona until June 2025, but his good work under his sticks has caused the Catalan entity to decide to continue counting on him for several more years. Specifically, until 2028. In addition, a termination clause of 500 million euros has been added to the new contract. Since he arrived at the club in 2014, the Mönchengladbach player has become a fundamental piece in the culé team. Without going any further, so far in 2023, he is the goalkeeper with the fewest goals and the one who has scored the most clean sheets, far behind the second.
In addition to his formidable performances, he has also shown commitment to the welfare and future of the Catalan entity. He has decided to defer part of his salary from this campaign so that the club generates Fair Play and thus expedite registrations. In fact, his dressing room has chosen him as the second captain of the squad.
All in all, he has become one of the best goalkeepers on the planet and Barça has never hesitated: they want to continue counting on him for much longer.