Stanley Okorie's first movie soundtrack cost a bottle of Sprite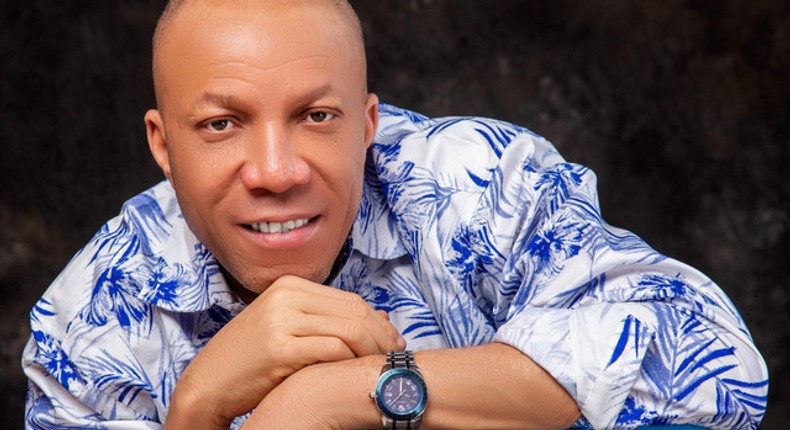 Stanley Okorie has revealed his first paycheck for a movie soundtrack.
The legendary Nollywood music producer said he was paid with a bottle of Sprite for his first movie soundtrack.
He shared this on the latest episode of the Osikoya Speaks, an audiovisual podcast hosted by Wonu Osikoya.
In his words, "The first soundtrack I ever did, guess what I was paid? I was paid a bottle of Spirit. And it was three songs. And I didn't drink the Spirit alone, I drank it with one guy called JT Tom West. So, it was still half payment even with the bottle of Sprite. The guy [filmmaker] said he was even doing me a favour. I just did. In fact, one of the times I saw him, he told me that they didn't use the music again. A month after, I watched the film and it was the music."
The popular singer-songwriter also disclosed the first movie that got him an actual paycheck, as well as the movie that earned him a huge payday.
He said, "The very first job I got payment for was a film called Compromise, and from that, other films followed. The next film I got big pay for was a film called Evil Genius. That was my statement of 'I don come'. There wasn't money until much later when I started charging [filmmakers]."
Okorie is the brilliant musical genius behind the international hit song I go chop your dollar, which can be found in the popular The Master featuring Nkem Owoh.
His catalogue includes Karishika (Queen of Demons) from the 1996 horror movie KARISHIKA, Billionaire, Happy Mumu, Ashawo no be Work, Fine Mama and Iyeme.
The producer's songs have been featured as soundtracks in over 1000 Nollywood movies.