SDP congratulates Sanwo-Olu, urges inclusive governance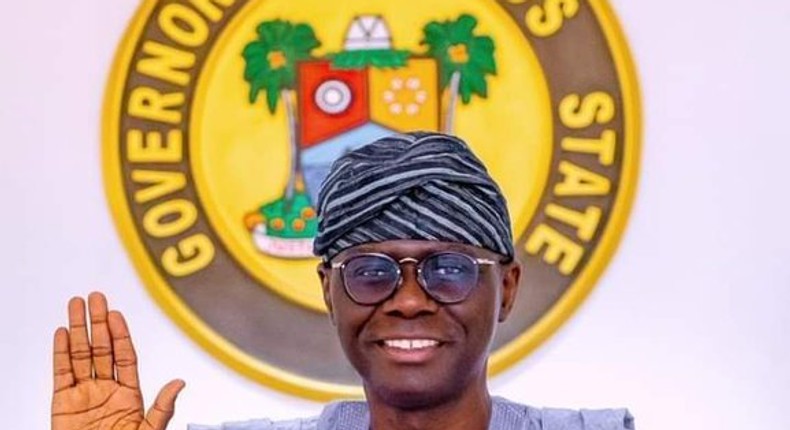 The News Agency of Nigeria (NAN) reports that INEC on Monday morning declared Sanwo-Olu as the winner of the poll, defeating all his 15 opponents with 762,134 votes for a second term in office.
The state SDP Chairman, Mr Femi Olaniyi (aka Ferrari), in a statement on Monday in Lagos, said that Sanwo-Olu's victory showed his popularity.
Olaniyi, who urged Sanwo-Olu to be magnanimous in victory, however called for inclusive governance.
"In the spirit of sportsmanship, we want to congratulate Sanwo-Olu on his deserved victory at the Saturday's Governorship election. Sanwo-Olu's re-election provides him another opportunity to justify the hope reposed on him by the people. It is a time to reflect and chat a way to get the dividends of democracy across to the masses. It is another opportunity to alleviate the sufferings of the masses. It is another time to put smiles on the faces of our people at the grassroots. We believe Sanwo-Olu will do more for the people of Lagos State," said the state SDP chairman.
He said that the governor must be more inclusive in governance and bring right and qualified people on board to deliver his campaign promises to the people.
"The SDP will want to use this medium to counsel the governor to prioritize is inclusiveness and carry all relevant stakeholders along," he urged.
According to him, now that electioneering is ended, the SDP will not hesitate to offer counsel and engage in constructive criticism where necessary.
Olaniyi, who noted that the election was not without some flaws, also urged INEC, security agencies and other stakeholders to work more to improve electoral process in the country.
NAN reports that Sanwo-Olu polled 762,134 votes to defeat his closest rival of the Labour Party, Mr Gbadebo Rhodes-Vivour who scored 312,329 votes in the election.
The PDP candidate, Dr Abdul-Azeez Adediran, garnered 62,449 votes to come third in the poll.