Messi and Ronaldo set to face each other again
The two players are set to continue their age-long rivalry despite their different paths.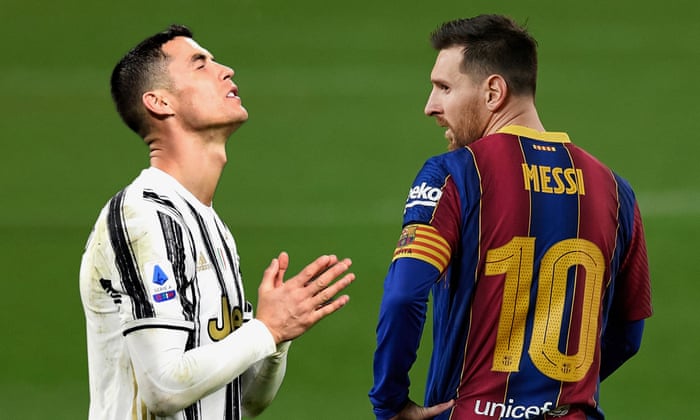 Argentina's World Cup-winning captain Lionel Messi is set to renew his rivalry with his old foe, Cristiano Ronaldo, in the first quarter of this year
Messi has been in an age-long rivalry with Ronaldo, dating back to 2007, when they first met. The two players have had some great battles, mostly at club level.
Messi vs Ronaldo's rivalry
They faced each other numerous times during their time together in Spain. While Messi played for Barcelona, Ronaldo played for rivals Real Madrid. Messi holds the edge, with 16 wins to Ronaldo's 11
The two also faced each other after Ronaldo moved to Juventus in a Champions League clash in December 2020.
However, since then, they have not faced each other, with their paths not crossing. Messi had since left Barcelona for Paris Saint Germain (PSG), while Ronaldo had left for Manchester United before terminating his contract.
One Last Dance for Messi and Ronaldo
It looked like their paths would not cross again, but Ronaldo's latest move to Saudi Arabian club Al-Nassr has set up a potential final meeting between the two players who defined the modern era of the beautiful game.
Ronaldo, who joined Al-Nassr this month after signing the most expensive deal in football history, could face Messi one final time when PSG come to Saudi Arabia.
According to RMC, as per GFFN, Christophe Galtier's men are set to face Al-Nassr as part of their mid-season tour of Saudi Arabia.
Although the meeting should have taken place last year, it was postponed to this year due to Covid-19 reasons. It is now being reported that the match will take place this month, although a date has not been fixed.
However, it is likely to come towards the end of the month as PSG still have three games to play before they embark on their mid-season tour.
Both Messi and Ronaldo are yet to play a match for their respective clubs since the World Cup, with the former still celebrating his crowning moment, which saw him win the World Cup.
However, Messi is expected back in Paris, while Ronaldo will be unveiled by Al-Nassr today, meaning they are set for one last dance later this month.