Mercy is against Ike's new friendship with Cee-C on 'BBNaija All Stars'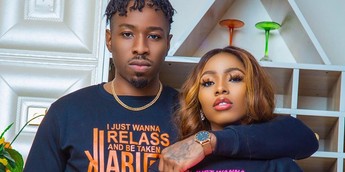 During a late-night conversation on Big Brother Naija All Stars after the Head of House games and eviction nominations, she made her feelings known about Ike and Cee-C's newfound closeness.
She encouraged him to move on to somewhere he would be disrespected, as opposed to Cee-C, who is fond of throwing insults around. In her words, "Find someone that will respect you, that will not treat you like a piece of shit… There are a lot of girls here that will respect you, you need respect…".
Ike went on to say that he did not care about everyone treating him like a piece of shit, even with the fact they are not his spec. He remained adamant about not wanting any pair, stating, "I told you I care about you, and you keep doing nonsense every time". Mercy shoved off the conversation of Ike and her being a pair in the house. She went on to also give her approval for Doyin who she revealed likes Ike and advised him to pursue something with her instead.
Ike also confided in Doyin about Mercy's recent evasive treatment towards him since he started relating with Cee-C. Doyin was kind enough to advise him to have a conversation with her as regards it because the recent move on him and Cee-C sleeping on the same bed was why Mercy moved out of the room.
According to her, "Just not move your entire things to the room, that's the only thing that she didn't like, that's why she took your duvet that's why she took your picture, yeah because she is pissed off… She legit told me I can't watch this…".
Ike also said he was not comfortable with Mercy and Whitemoney's kissing in the house, even though he had kept quiet about it for so long.Cee-C's attitude of constantly throwing insults at people around has also raised concerns for Kimoprah and Doyin. According to Kimoprah. Ike is just easy prey for Cee-C's loneliness on the All Stars show. She said, "She is rude to everybody not just him, if you are friends na insults you go collect tire".
Although we were introduced to the Mercy and Ike dynamics during their stay on the Pepper Dem season, they now seem to be interested in each other's love interest or ship pairings in the All Stars house.