Labour Party members in Southwest dump Obi for Tinubu 11 days to election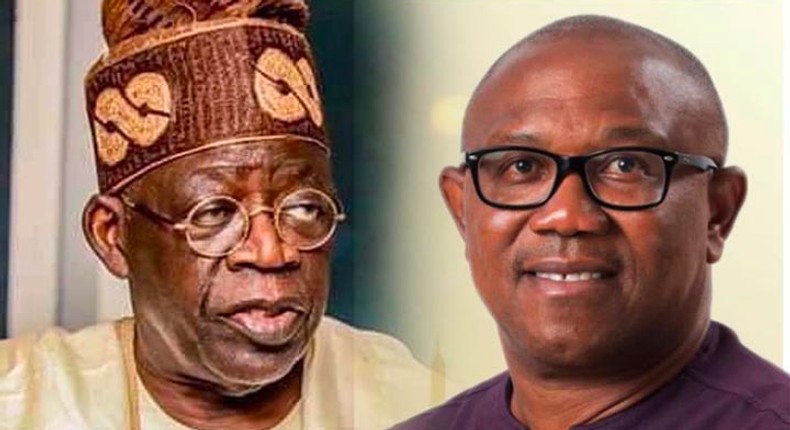 Ahead of the 2023 general elections, the Labour Party in the southwest region has reportedly collapsed its entire structure into the ruling All Progressives Congress (APC).The Chairman of the party in the region, Omotoso Banji led the party members at an event in Ondo state to declare their support for Tinubu on Monday, February 13, 2023.
The defection of the Labour Party members was reported to have been facilitated by Dayo Adeyeye, the National Chairman of the South West Agenda For Asiwaju Tinubu (SWAGA).
Speaking at the event, Omotosho, said that leaders and members of the Labour Party in the Southwest have decided to quit the party because it is not a viable political platform to win the 2023 election.
He said, "The Labour Party presently is a shaking platform for anybody to contest, it is a failure platform for anybody to contest, I don't know Peter Obi and I'm less concerned about him but I'm concerned about those who are celebrating the Labour Party mediocre within Nigeria.
"In view of this, we leaders of the Labour Party in the South-West have decided to leave the party because we have a lot of mediocre there and what they are looking for is money, they are not ready to serve Nigeria.
"The Labour Party is not ready to serve Nigeria and that is why we decided to leave the party and come together to the APC. I collapsed the structures of the party in Ekiti State. So, I don't know how the Obi can come now and embarrass us here in the South-West.
"We are the pillars of that party in the South-West, and to the glory of God Almighty, we have pulled down the structures today ( Monday). I was so surprised to hear from the DG of the party, Akin Osuntokun. We don't know him in the Labour Party, Akin Osuntokun is representing his personal interest."
This is coming barely 48 hours after Peter Obi, the Presidential candidate of the Labour Party ended his nationwide political campaigns in Lagos on Saturday, February 11, 2023.
You'll recall that barely 24 hours after the Lagos campaign, the governorship candidate of the party in Kano state, Bashir Ishaq Bashir defected to the APC after meeting Tinubu in Abuja.
According to reports, Bashir's main reason for defection was the "exclusion of major northern stakeholders in the decision-making process of the party's campaign".
The LP governorship candidate also reportedly promised to mobilise his supporters to vote for Tinubu.