Jose Mourinho has been sacked by Tottenham after just 17 months in charge, despite being in the EFL cup final.
Tottenham have endured a disastrous 2021, crashing out of the Europa League while falling down the premier league table.
Tottenham chairman Daniel Levy gave Jose his marching orders on Monday morning, April 19 .
The club confirmed former midfielder Ryan Mason would be in charge of Monday's first-team training session in the absence of Mourinho.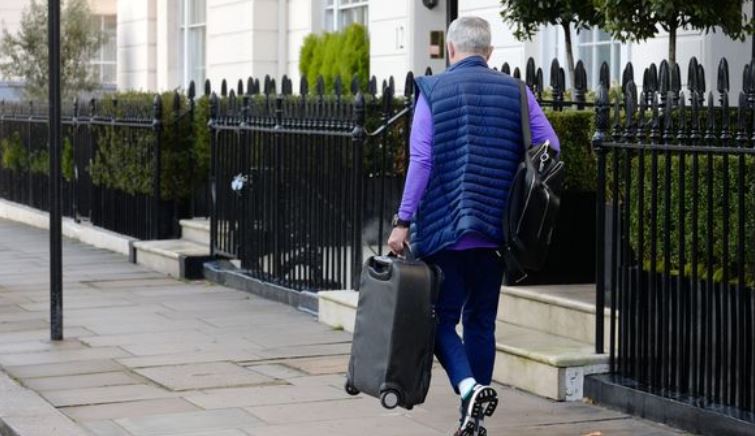 Spurs' academy coach Mason is expected to take over as caretaker manager alongside Chris Powell until the end of the season. A permanent replacement is expected to be named in the summer.
The announcement of Mourinho's departure comes just hours after Tottenham became one of six Premier League clubs to sign up for the controversial European Super League.
In a brief statement on their website, the club wrote: "The club can today announce that Jose Mourinho and his coaching staff Joao Sacramento, Nuno Santos, Carlos Lalin and Giovanni Cerra have been relieved of their duties."
Chairman Levy added: "Jose and his coaching staff have been with us through some of our most challenging times as a club.
"Jose is a true professional who showed enormous resilience during the pandemic.
"On a personal level I have enjoyed working with him and regret that things have not worked out as we both had envisaged.
"He will always be welcome here and we should like to thank him and his coaching staff for their contribution."
As well as crashing out of the Europa League, throwing away a 2-0 first-leg lead over Dinamo Zagreb in the last-16, Tottenham haven't been in good form
In their last three games, Tottenham drew 2-2 with relegation-threatened Newcastle, were soundly beaten 3-1 by Man Utd and, most-recently, they drew 2-2 at Everton.
Tottenham now sit seventh in the Premier League, five points off the top four, with Liverpool and Chelsea – in sixth and fifth respectively.