INEC boss says Nigeria has over 16 million more voters than the rest of West Africa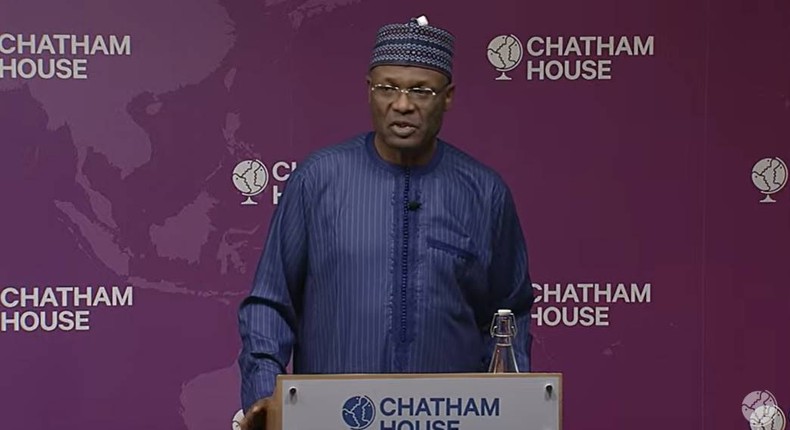 Prof. Mahmood Yakubu, the National Chairman of the Independent National Electoral Commission (INEC), says available data show that Nigeria has over 16 million more voters than the rest of West Africa.
The INEC boss disclosed this on Tuesday, January 17, 2023, while speaking about the commission's preparations for the 2023 general elections at Chatham House in London.
He said, "Based on figures compiled from electoral commissions and interior ministries in West Africa, Nigeria's current voter population is 16.7 million higher than the 76.7 million registered in all the other countries put together — and there are 14 other elections in the sub-region. This means that a general election in Nigeria is like conducting an election in the whole of West Africa and beyond."
He also dismissed the insinuations that INEC may postpone the election, saying the commission is "not contemplating let alone planning to postpone the 2023 general elections".
"We are going ahead to conduct the election as scheduled," he added.
He further explained that Nigeria can surmount its electoral challenges and make sure elections continue to get better. He said the commission decided early to deploy the Bimodal Voter Accreditation System (BVAS) for the 2023 elections because it is aware that political actors would try to interfere with the process.
He said, "We know that political actors often try to undermine the process by attacking the technology, casting doubts on its suitability, bypassing its use or indeed seeking to undermine its security. This informed the early choice of a new voter accreditation technology, using an electronic device called Bimodal Voter Accreditation System."
According to him, the deployment of election technology management tools is critical for success.