Imo PDP denies crisis in party over presidential campaign list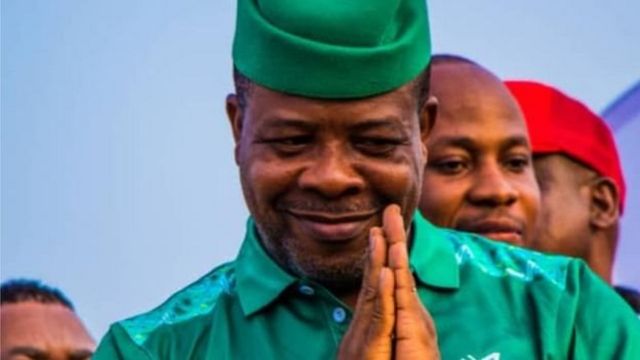 Peoples Democratic Party (PDP) in Imo State has said the party is united and committed to delivering Alhaji Atiku Abubakar, as well as other candidates of the party in the coming 2023 general elections in the state.
The party stated this while reacting to reports that the composition of the presidential campaign committee list for the state, which has the immediate past governor of the state, Emeka Ihedioha, as Chairman, had created a crisis in the party.
In a statement signed by its Spokesman, Collins Opurozor, Imo PDP insisted that the composition of the list underwent the due process, and enjoyed wide consultation of leaders, as well as stakeholders of the party.
It described the appointment of Ihedioha as Chairman of the Atiku-Okowa Campaign Committee for the state as most suitable and well deserved.
The party maintained that Ihedioha did not only meet the criteria for an appointment but also has the capacity and credibility to deliver Atiku and PDP in the state.
The statement reads: "PDP in Imo has clarified that all guidelines, processes and procedures laid down for composition of the 2023 Presidential Campaign Council and Campaign Management Committee were adhered to in the state.
"This clarification has become necessary given rumours at certain quarters that there is a crisis in the party caused by shortcomings with the Presidential Campaign Council list.
"It is important to state, in clear terms, that no single name was removed from the list already approved by the Presidential Campaign Organisation for the state. Any insinuation to the contrary is far from the truth.
"There is, therefore, no crisis of any form or shape in Imo PDP arising from the composition of the Presidential Campaign Council. While constituting the Presidential Campaign Council, stakeholders were duly consulted and interests fully accommodated."
"More so, the guidelines released by the Presidential Campaign Organisation, in Abuja, clearly defined the requisite qualifications for every role or position in the campaign council."