Iconic Nollywood stars who defined an era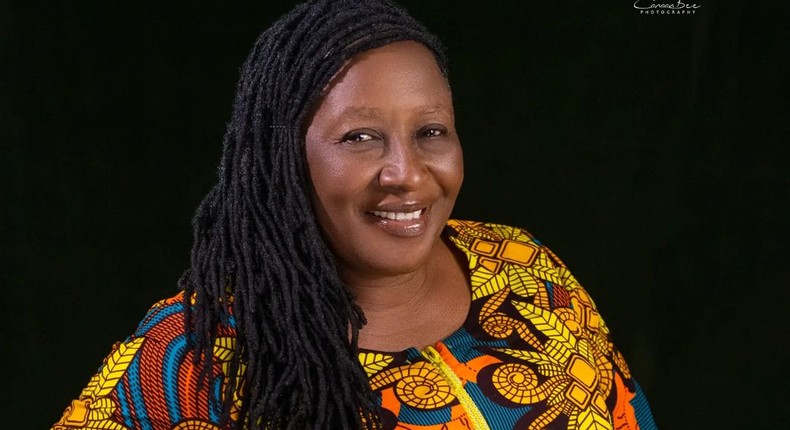 The Nigerian film industry has come a long way since its inception in the early 1990s.
From humble beginnings, it has grown to become one of the largest film industries in the world, producing high-grossing films every year.
However, this success would not have been possible without the contributions of the talented actors and actresses who have graced our screens over the years. These icons are the founders of the Nollywood we see today, and they defined their era with wholesome films that we've come to love.
Although some have retired, others are still active in the industry. Regardless of their current status, their impact on the industry has been significant, and their contributions have paved the way for the new generation of actors and filmmakers to continue to make Nollywood what it is today.
Without further ado, here are five of those iconic Nollywood stars who defined their era in the Nigerian film industry;
1) Patience Ozokwor
Patience Ozokwor, also known as Mama G, is a renowned veteran actress in the Nigerian film industry. Her career spans over two decades, and she has graced the screens with exceptional performances in films such as Aki na Ukwa, Old School, and Bitter Sweet.
She is known for her portrayal of wicked woman roles in most of her films, which she executes with finesse.
Before her acting career, Ozokwor worked as an announcer and broadcaster on Radio Nigeria. She ventured into acting and had her breakout role in the 1999 film, Authority.
Additionally, she featured in her first TV drama, a soap opera titled Someone Cares on the Nigerian Television Authority (NTA), which further launched her into the acting scene.
Ozokwor's acting career has been nothing short of exceptional, and she has starred in over 100 films. She has won several awards for her outstanding performances, including the prestigious Africa Magic Viewers Choice Awards (AMVCA) for Best Supporting Actress.
This recognition further highlights her acting prowess and the depth she brings to her characters.
In addition to her acting career, Ozokwor is also an ordained pastor, a fact that surprises many of her fans. She balances her acting career and religious life with grace and poise.
Her recent films include Chief Daddy, The Wedding Party 2, Ghost and the Tout, and Bad Comments, which shows that she still has much to offer in the Nigerian film industry.
2) Sam Loco Efe
Sam Loco Efe was a legendary Nollywood actor and one of the funniest on-screen personalities in Nigeria. He was a master of comedy, using his unique style, excellent acting skills, and heavy use of big words to make people laugh.
He was truly the king of comedy films in Nollywood, and his iconic roles as the funny grandpa or uncle are unforgettable.
Sam Loco spent more than two decades in the film industry, entertaining audiences with his hilarious roles. Some of his popular films include Daddy Must Come, A Fool at Forty, Police Recruit, and Mr Trouble.
His contribution to Nollywood was recognised with several awards, including Best Comic Actor in Nigeria at the Africa Movie Academy Awards (AMAA) and Most Promising Actor in Nigeria at the AMVCA.
He was also honoured with the Member of the Order of the Federal Republic (MFR) award, a prestigious recognition in Nigeria.
Sadly, Sam Loco passed away on August 7, 2011, at the age of 65, but he will always be remembered as one of the most gifted actors in Nollywood.
3) Omotola Jalade Ekeinde
Omotola Jalade Ekeinde, a household name in Nigerian cinema, is a veteran actress with over two decades of experience in the film industry. She made her debut in the 1995 film, Mortal Inheritance, where she played the lead role of a sickle-cell patient who fought against the odds of survival.
This role brought her to the limelight and she went on to star in several blockbuster films such as Games Women Play, Blood Sisters, All My Life, Last Wedding, My Story, and The Woman in Me, among others.
In recognition of her acting prowess, Omotola won several awards, including Best Actress in an English-Speaking Movie and Best Actress Overall at the 1997 Movie Awards for her performance in Mortal Inheritance.
At that time, she was the youngest actress in Nigeria to win such awards. She also won the Best Actress in a Supporting Role award at the AMAA in 2005.
The actress was recognised for her outstanding contribution to the film industry with a grand achiever award from the Global Excellence Recognition Awards in 2004.
Despite taking a break from acting for a while to focus on her family, Omotola made a comeback and has continued to feature in blockbuster films such as Alter Ego, The Tribunal, and Amina.
In addition to acting, she is also a philanthropist and an advocate for social change. She was appointed as a United Nations WFP Ambassador in 2005 and has been involved in several campaigns to fight poverty and empower women.
She truly is a force to be reckoned with.
4) Osita Iheme
Osita Iheme is a popular Nigerian actor, famously known for his portrayal of the character Pawpaw in Aki na Ukwa alongside Chinedu Ikedieze. He is well-known for executing the role of a stubborn child due to his small stature, which often saw him cast in comedic roles that made the audience laugh out loud.
Iheme started his acting career as a child actor, playing minor roles in Nollywood films. However, he gained widespread recognition in Nigeria after Aki na Ukwa in 2002. Since then, he has acted in over 200 films, showcasing his acting skills in both dramatic and comedic roles.
Aside from being an icon in the film industry, Iheme has also become a global meme icon, known widely both in Nigeria and abroad. His unique acting style and humour have made him a fan favourite in the entertainment industry.
In addition to his successful acting career, Iheme has also been recognised for his contributions to the Nigerian film industry, winning several awards such as the Lifetime Achievement Award at the AMAA.
Today, Iheme continues to act in Nollywood films, though not as frequently as before. He has recently appeared in films like Aki and Pawpaw and Christmas in Miami, among others.
Despite his reduced time on the screen, Iheme remains a beloved figure in the Nigerian entertainment industry, and his contribution will be remembered for years to come.
5) Kanayo O. Kanayo
Kanayo O. Kanayo is a veteran actor who has made an indelible mark in the Nigerian film industry.
Kanayo began his acting career in 1992 when he made his debut appearance in the film, Living in Bondage. Since then, he has been involved in over 100 films in Nollywood. He has become one of the most successful actors in the Nigerian film industry and is highly respected for his exceptional acting skills.
Kanayo is famous for his roles in films such as Family Battle and Full Moon. He is also known for his roles in films that depict the occult and the supernatural. He has often played the role of a man who uses his mother or wife for money rituals.
He has received critical acclaim for his performances in these films and has won several awards.
He has won Best Actor in a Supporting Role at the AMAA, Best Actor of the Year at the City People Entertainment Awards, and Most Promising Actor in Nigeria at the AMVCA. His role in the Nollywood blockbuster film, End of the Wicked, and Billionaires Club won him the award for Best Actor in Nigeria at the AMAA.
Apart from his acting career, Kanayo is also a United Nations ambassador and bears the title of Member of the Order of the Federal Republic (MFR). He is highly respected for his humanitarian work and his commitment to old Nollywood will forever be etched in our hearts.