Hayor P shares "Jaiye & Vibes" EP: A mesmerizing Afro-infused musical journey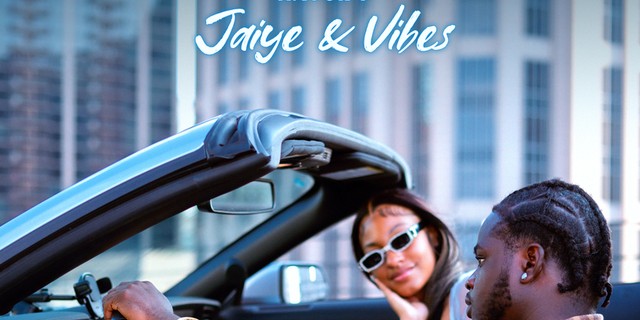 Houston, Texas Rising star and talented musician Ayomide Precious Olagun, better known by his stage name Hayor P, is set to captivate the music world with his latest project, "Jaiye & Vibes" EP. This meticulously crafted masterpiece showcases Hayor P's versatile artistry, blending elements of afrobeats, afro-fusion, and contemporary rap to create a unique and unforgettable sonic experience.Hayor P's journey into music began during his high school days, discovering his talent for freestyle rapping. Surrounded by supportive friends and fellow musicians, he drew inspiration from the love and encouragement he received, propelling him to pursue music seriously. His passion for afrobeats, combined with his rap skills and melodious vocals, led him to create his distinct sound, taking inspiration from prominent Nigerian artists such as Olamide, Mayorkun, and Adekunle Gold.
The "Jaiye & Vibes" EP opens with "Temptation" injects a burst of high-octane energy into the mix. Although the song carries a slower tempo, it doesn't escape from Hayor P's catchy lyricism and his expressiveness, which is a trademark of the character he adds to his music. Hayor P's confident and commanding presence shines through on this track, even though it's a song through which he endears the aural pleasures of his object of attraction.
The second track "Jaiye" introduces listeners to a mood of thoughtless happiness, expertly accompanied by log drums that keep the spirits soaring. Continuing the journey, "My Way" showcases Hayor P's versatility as an artist, enveloping listeners with his endearing light, sharp vocals. With track 4, "I Gatz See," The song's vibrant energy and pulsating rhythms immediately pull listeners into the dancefloor, compelling them to move to the infectious amapiano-esque beats. And "For You" sees Hayor P laying everything on the line, promising a love that transcends time and space.The EP concludes with the heartfelt "Dumebi," where Hayor P's vulnerabilities are exposed, and he pens an open letter to a special person who bears the name after which the track is named.
"Jaiye & Vibes" EP is a testament to Hayor P's incredible talent, dedication, and artistic vision. Seamlessly bridging the gap between various Afro-infused genres, he delivers captivating performances and heartfelt lyrics that resonate with audiences worldwide. This EP promises to be an essential addition to any music lover's playlist, as it offers something for everyone, regardless of their mood or location.
Hayor P's "Jaiye & Vibes" EP is available on all major streaming platforms