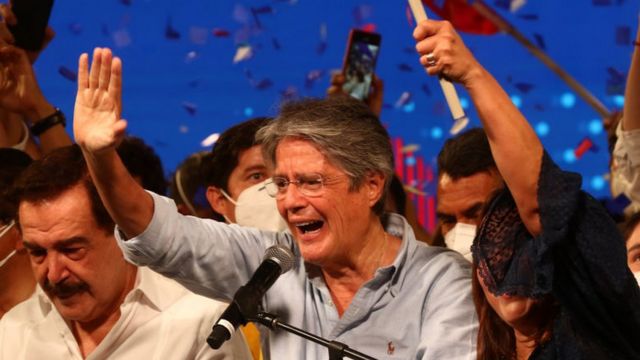 65-year-old former banker and supporter of free-market policies, Guillermo Lasso has won Ecuador's presidential election.
Lasso in his third attempt received over 52% of the vote to clinch the presidency, defeating Andrés Arauz, a 36-year-old leftist economist and protégé of powerful ex-president Rafael Correa.
Mr. Arauz conceded after more than 95% of votes were counted. Arauz said;
"I congratulate him on his electoral triumph today and I will show him our democratic convictions."
Accepting the "challenge" of changing Ecuador's "destiny", Lasso told his supporters;
"For years, I've dreamed about the possibility of serving Ecuadoreans, so the country progresses. Today, you've made that possible. We'll build a more just country, with more prosperity for everyone.
"On May 24 we will assume with responsibility the challenge of changing our country's destiny and achieving for all Ecuador the opportunities and prosperity we all yearn for."