Gabon's president under house arrest, say coup leaders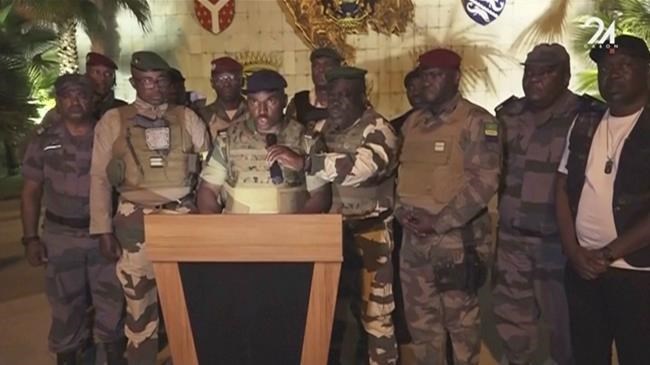 Gabonese President Ali Bongo Ondimba is under house arrest and one of his sons has been arrested for "treason", military officers said Wednesday, hours after announcing they had overthrown the government.
"President Ali Bongo is under house arrest, surrounded by his family and doctors," they said in a statement read out on state TV.
Gabonese army officers under the aegis of the Committee for the Transition and Restoration of Institutions had earlier on Wednesday morning announced on national television why they are taking over power from President Ali Bongo in the country.
The soldiers highlighted serious institutional, political, economic and social crises as factors responsible for the coup that they tagged, 'necessary' for the progress of the West African country.
In a nationwide address rendered in French but translated to English by AFP, the junta said, "Our beautiful country, Gabon, has always been a haven of peace.
"Today, the country is going through a serious institutional, political, economic and social crisis.
"To this end, the general elections of 26 August 2023 and the truncated results are cancelled.
"The borders are closed until further notice."