EPL: It wasn't necessary – Louis Saha slams Ten Hag for dragging Sancho publicly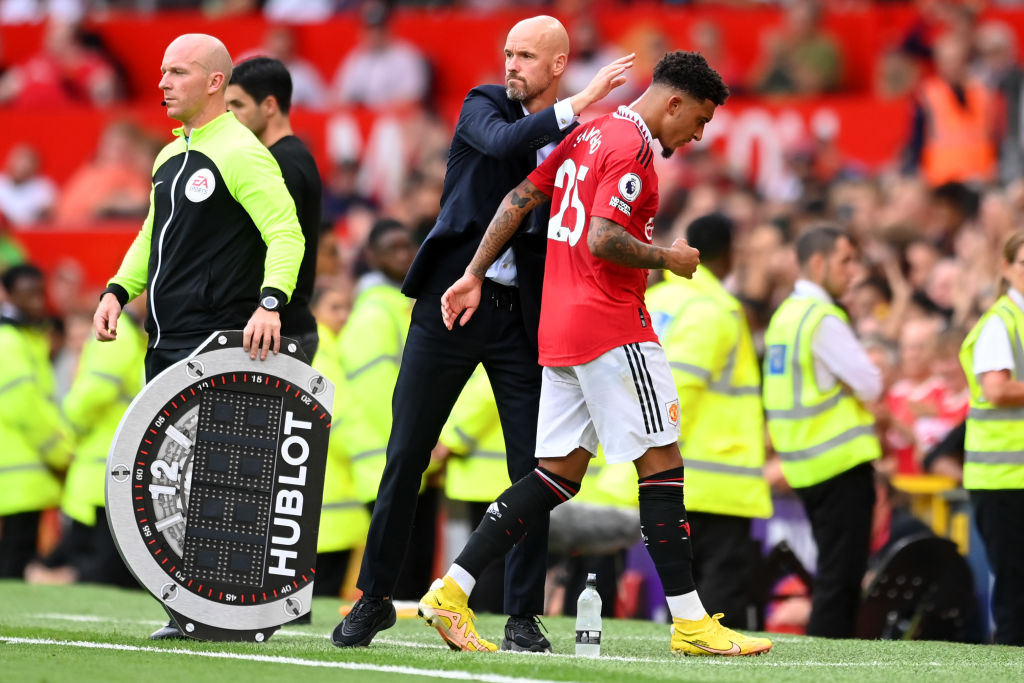 Former France International Louis Saha has said that Manchester United boss, Erik ten Hag, was wrong to publicly call out winger Jadon Sancho.
Ten Hag had last publicly lampooned Sancho, claiming the winger had not been training properly.
And the England international then returned to hit immediately and strongly refuted those claims.
And Saha says the disagreement should never have reached the public domain.
Speaking to Paddy Power, the Frenchman said: "[Jadon] Sancho and [Erik] ten-Hag is not a great situation, it's not what you want to see.
"We've seen managers where they open up unnecessarily, and this was one of those times. You don't need to leave out a player and then expose him
"He's [Sancho's] already not doing too well, so he's [ten Hag] putting Sancho's head down under the water a bit.
"It is a private decision, sometimes the manager has to go public about a player, but in this case it wasn't necessary.
"Of course, Sancho has to defend himself, he thinks he has done okay physically and commitment wise, and the manager is asking for more.
"It wasn't necessary from the manager; I feel sorry for both of them because it's an unnecessary situation. "