Crisis in Taraba APC as party suspends senator-elect over anti-party activities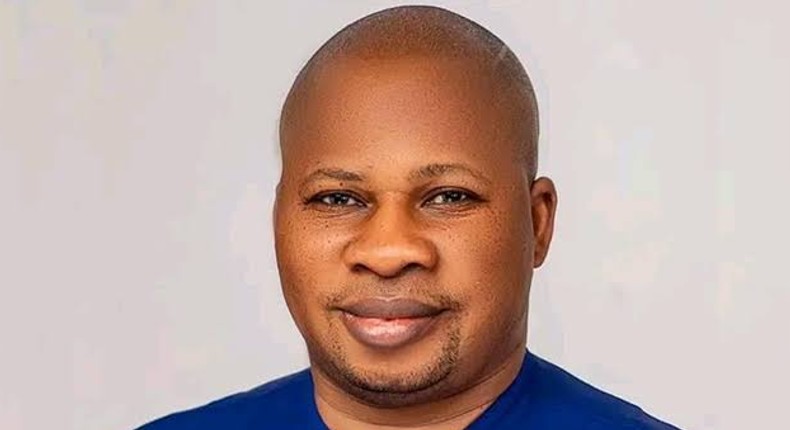 The Taraba State chapter of the All Progressives Congress (APC) has suspended the Senator-elect for Taraba South Senatorial District, David Jimkuta over anti-party activities.
The El-Suldi Ibrahim-led State Working Committee also expelled Chief David Sabo Kente, one of the governorship aspirants of the party in the 2023 general election for the same reason.
The suspension and expulsion of the party chieftains were announced on Tuesday, April 25, 2023, at a press conference in Jalingo, the state capital.
Speaking at the conference, the chairman of the party, Ibrahim El-Suldi said both Kimkuta and Kente failed to answer the party's call when they were invited following a series of allegations levelled against them by members of the party.
"Sometime in July 2022, the executives of the APC Kente Ward of Wukari Local Government Area wrote the Chairman of the APC Wukari Local Government Area calling for the expulsion of Chief David Sabo Kente citing a series of allegations he committed against the party as enshrined in the party constitution 2022 as amended.
"The APC in Wukari local government on several occasions invited Chief David Sabo Kente to defend himself on the allegations levelled against him by the ward executives of the APC Ward but he refused to honour their invitations and abused them instead.
"On August 12, 2022, the APC Wukari LGA wrote a letter to the State APC on the above complaints. Having investigated and confirmed that all constitutional procedures of fair hearing and disciplinary steps were satisfactorily followed by both the Ward and Local Government level of the party in Kente and Wukari Local Government. The State Working Committee in its sitting on Thursday, April 20, 2023, exercised its powers under Article 13 (9) (iv) of the party constitution and ratify the decision of the APC Wukari Local Government Area.
"For the avoidance of doubt, Chief David Sabo Kente stands expelled from the All Progressives Congress and should stop parading himself as a member of the party henceforth.
He explained that on March 21, 2023, members of the party at Fete Ward of Takum Local Government Area in a petition listed some offences against Jimkuta.
"In line with Article 13 (9) (iv) of the APC constitution 2022, as amended, the State Working Committee sat on April 20, 2023, and ratify the action of the APC Takum Local Government Area with slight modification in line with 21 (5) (h), (ii).
"By this modification, we hereby suspend Jimkuta David from the party and recommend to the National Executive Committee his expulsion from the party for a plethora of offences he is found guilty of. Jimkuta S.U David stands suspended from the party henceforth," he said.