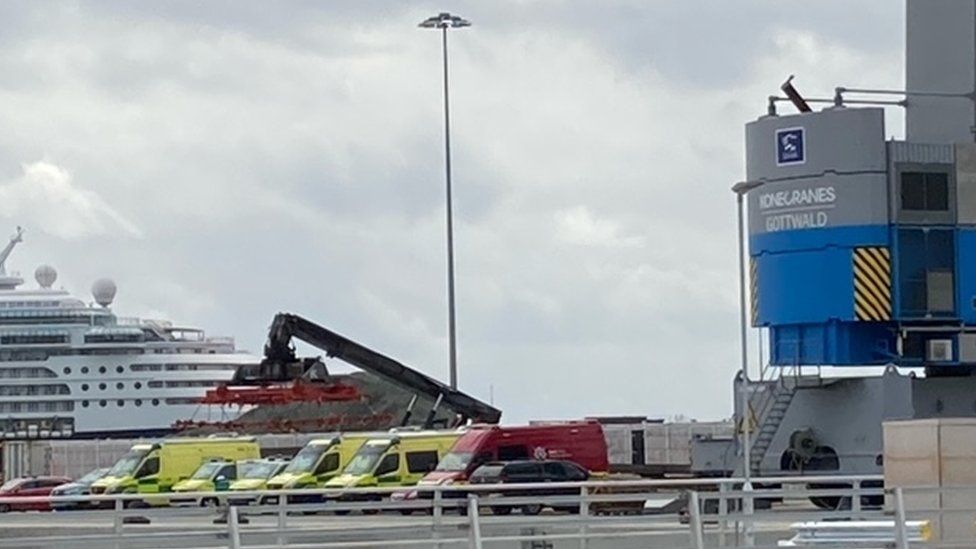 A child was among five migrants found hiding on board a vessel destined for Dover, the Home Office has said.
In a statement on Monday evening, it said Kent emergency services, supported by Border Force, were dealing with an "ongoing" incident.
South East Coast Ambulance Service said it was called to Dover Western Docks at about 23:30 BST on Sunday.
The Home Office said the five migrants, who presented as Moroccan nationals, were all "fit and healthy".
It said the ship had berthed and further searches were underway "as a precautionary measure".
In just two days last week, more than 200 migrants were intercepted on their way to the UK.
Under the government's new plan, people seeking protection as refugees will have their claim assessed based on how they arrive in the UK.
People who enter the UK illegally to claim asylum will no longer have the same entitlements as those who arrive legally.
More than 1,000 people have made the crossing to the UK so far this year.
In 2020, more than 8,438 people crossed the English Channel in about 635 boats.