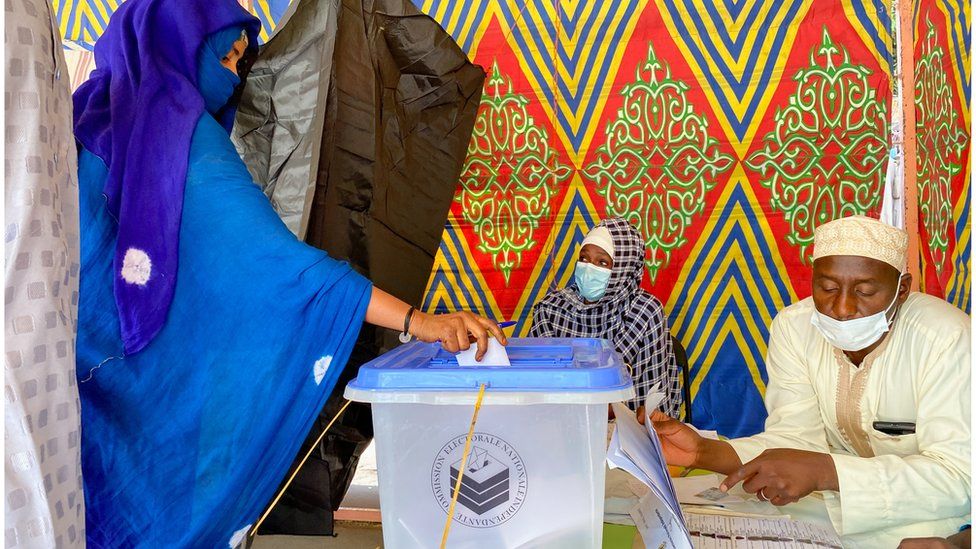 People in Chad have been voting in a presidential election that is expected to give one of Africa's longest-serving leaders a sixth term.
President Idriss Déby, who seized power in a military coup in 1990, has been accused of stifling dissent in the lead-up to the vote.
Most prominent opposition leaders withdrew from the race, alleging attacks by the security forces.
They urged supporters to boycott the election and to protest.