BN TVPretty Mike joins Iyabo Ojo on Her Show "Gold Room"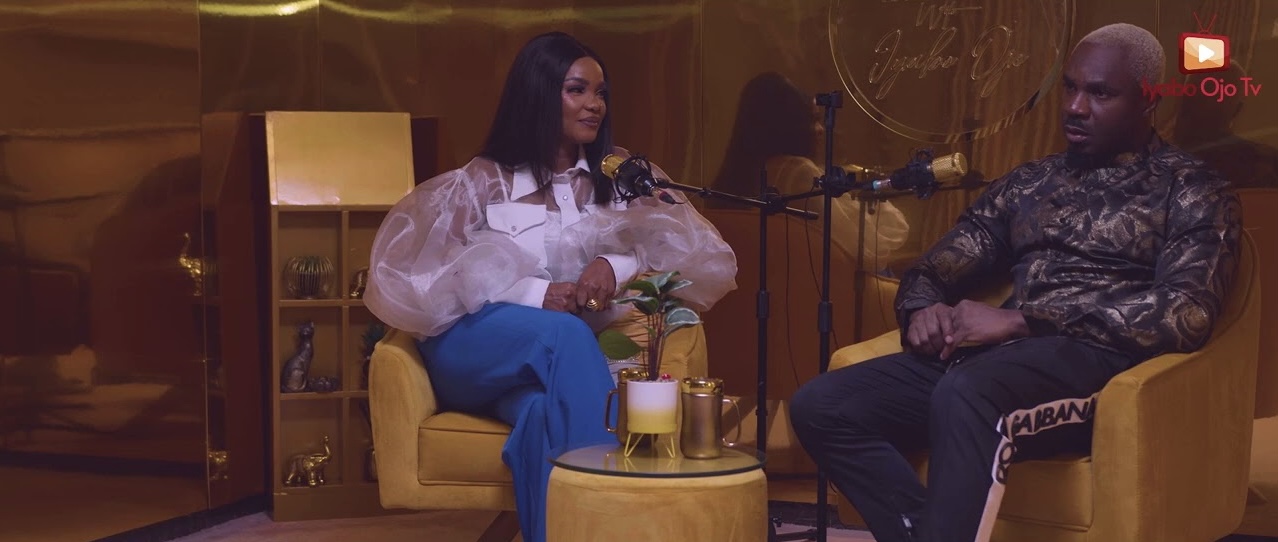 Nollywood actress and movie producer Iyabo Ojo has dropped a new and interesting episode of her new show, "Gold Room." Iyabo Ojo's guest on episode five is popular Nigerian socialite and businessman Mike Eze-Nwalie Nwogu, aka Pretty Mike. He talks about how he comes up with the ideas for his unique statement-making entrances, how it all started for him, his love for attention to be on him and his work, and the themes to his many dramatic entrances.
Pretty Mike also talks about his love life and the idea behind his viral presentation at Warri Pikin's wedding.