'BBTitans': See how people reacted to the new HoH and eviction nominations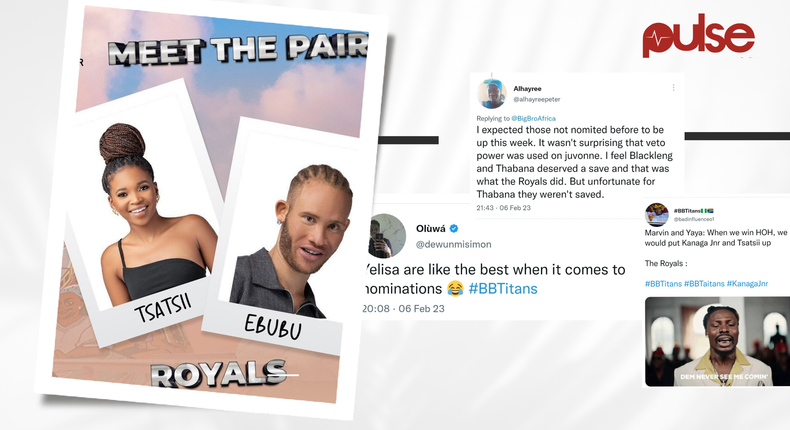 To many people's surprise, the Royals pair of Ebubu and Tsatsii won the Head of House games last night, crushing all opponents and becoming actual royalties.
This is good news for them, as they have earlier acknowledged feeling like outcasts in the house, but now they have a lot to be excited about in the coming week.
In a show of loyalty, Royalty saved Blaqleng from being nominated for eviction, and they returned the favour the latter did when they saved them from eviction during their reign as the first HoH pair in the house.
This week, there are seven pairs up for eviction as things continue to get dramatic in Biggie's house.