AFCONQ: São Tomé and Príncipe arrive in Uyo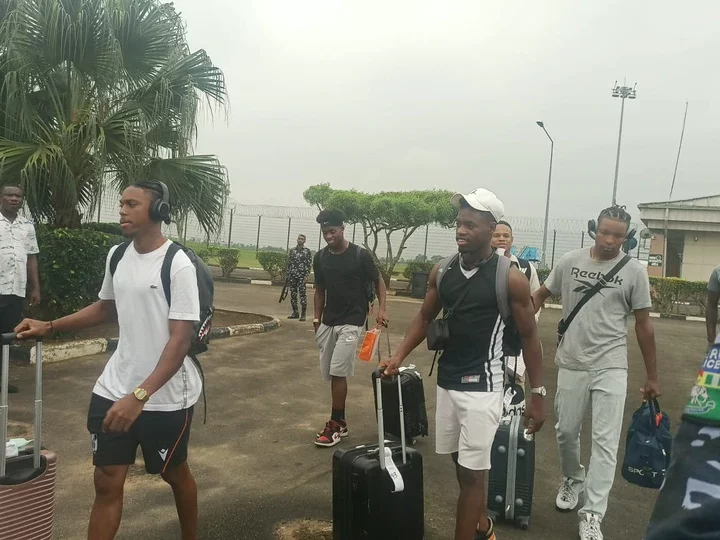 Players and officials of São Tomé and Príncipe has flown in Uyo, the capital of Akwa Ibom state
They arrived via the Victor Attah International Airport ahead of the upcoming showdown with the Nigerian national team.
This fixture serves as the final game in the 2023 Africa Cup of Nations qualification campaign.
Nigeria have already secured their berth in the prestigious tournament, while São Tomé and Príncipe find themselves on the sidelines.
The Super Eagles earned their passage to Ivory Coast 2023 with conviction, winning four of their five qualifying clashes.
One particular encounter etched itself into the annals of football history: the first-leg meeting with São Tomé and Príncipe, where Nigeria unleashed a storm before sealing a resounding 10-0 victory.