2023 is the year for female artists, here's why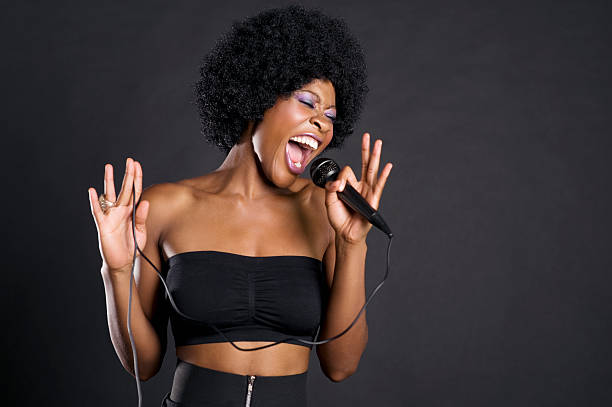 The Nigerian music industry has received a steady influx of new artists whose talent continues to push the boundaries and evolution of Afrobeats.
While male talents make up the bulk of the industry, there has been an increase in the number of female talents as more labels take on the challenge of breaking out female emerging acts and making them superstars.
Perhaps more than ever, the current ecosystem favours the signing of female artists, which is an endeavor many labels and talent managers have shied away from due to its attendant risk.
With the impressive rise to fame of female acts such as Tems, Ayra Starr, and Fave whose success offered convincing signs that a spine was finally forming the female end of the industry, fans and stakeholders can expect more of an influx of female talents in 2023.
Below are the reasons why there's general optimism within the Nigerian music industry that 2023 is the year for female artists.
The success of a new set of female superstars
Nigerians have eagerly awaited the arrival of a new set of female superstars that will take the baton from Tiwa Savage, Yemi Alade, Asa, Simi, Teni, and Niniola. This expectation follows the steady crop of new male talents such as Rema, Fireboy, Joeboy, Omah Lay, Ruger, and Zinoleesky who are expected to be the next generation of superstars.
The success of Tems, Ayra Starr, and Fave since 2021 has created a new set of female stars with talent and a fanbase that positions them for superstardom.
While the success of one artist cannot be replicated by another, their accomplishments in a relatively short time offer a template with which labels can break female talents. It also offers emerging female talents the confidence to put themselves out there.
The increase in music streaming means that female emerging talents have a better chance to get noticed among an ever-increasing number of rising talents.
With more Nigerians streaming music, emerging female talents can get a fraction of the market share and use it as a springboard to grow their brand and gain the attention of labels and distribution companies.
Female artists such as Guchi and Raybekah have used Tik Tok as a springboard to get streams and traction that have invariably attracted more attention to their music.
An increase in streaming also translates into a wider audience, some of whom are more receptive to the type of music made by female artists. This is an opportunity that didn't quite exist a few years ago.
Propelling emerging female artists has been described as an expensive project, especially in comparison to male acts.
The cost of branding and marketing are some of the reasons for the expensive nature of breaking female artists, and the very low possibility of getting a return makes it a risky venture.
With the ascension of Afrobeats, the Nigerian music industry has seen an increase in investment, which provides more resources for labels to sign female talents.
More funding allows labels to become more elastic and try out fresh ideas, such as an Afrobeats girl group, which they would ordinarily be reluctant to fund.
There's an increased call to bridge the gap between men and women in the music industry. For instance, music streaming platforms have created female-themed playlists such as Spotify Equal that seek to spotlight emerging female talents across Africa.
In 2023, more labels can be expected to sign female artists in a bid to have female talent on their roster.
The international investment coming into Nigerian music will also see intentional efforts, such as setting aside funds to support emerging female talents.
Since the COVID-inspired rise in streaming, the Nigerian music industry has seen a more concentrated approach to music marketing and an increase in consumer education. These have combined to make the ecosystem more friendly to female artists and the type of music they make.